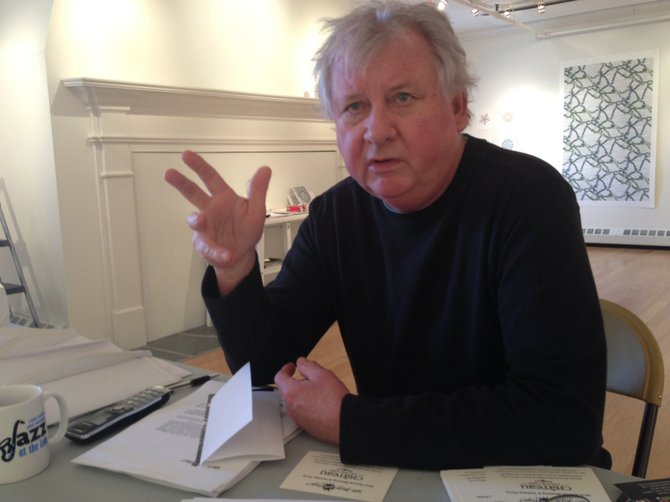 Lake George Arts Project Director John Strong describes plans for a festival of Nashville-style country music that the Arts Project is planning to hold during July in Lake George's Charles Wood Park. The festival, a joint project with village mayor Robert Blais, is to feature a lineup of contemporary country acts that are recognized nationally. The Arts project already holds a highly regarded jazz festival each September in Shepard Park. The fest depends on adequate funding — the Warren County Occupancy Tax Committee is meeting at 10 a.m. Dec. 3 to determine funding on this and many other pending 2014 events. Strong is a singer-songwriter and featured vocalist of the Stony Creek Band, which performs primarily original music in a style which used to be identified as country-rock and is now labeled Americana Roots music.
Stories this photo appears in:
The Lake George Arts Project has achieved remarkable success in presenting acclaimed jazz musicians in its annual Lake George Jazz Weekend — now the group is preparing plans to hold a festival of contemporary country & western music.