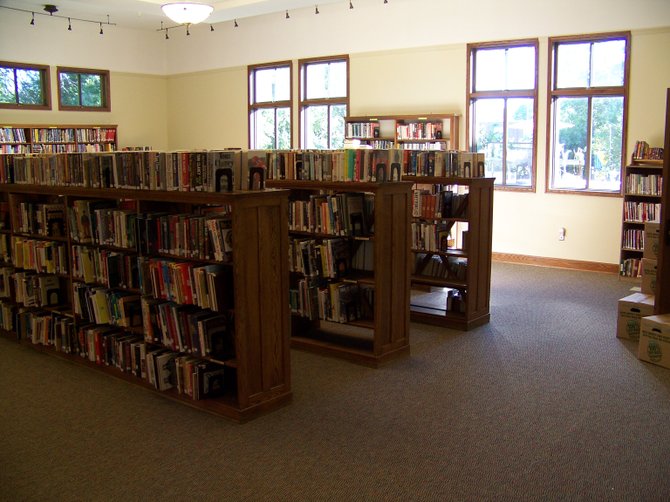 Richards Library's collection of books, located now on the first floor of the library's new addition, stand ready for the public to browse through. The library's long-awaited expansion and renovation project is now concluding, and the addition — which includes a community room, elevator and reading areas— should be open to the public in a week or so.
Stories this photo appears in:

For more than a decade, a project to turn the intimate, historic Richards Library into a full-service resource center has been underway. Within a few weeks, the expanded and renovated library — with its many new amenities — is expected to be open to the public.