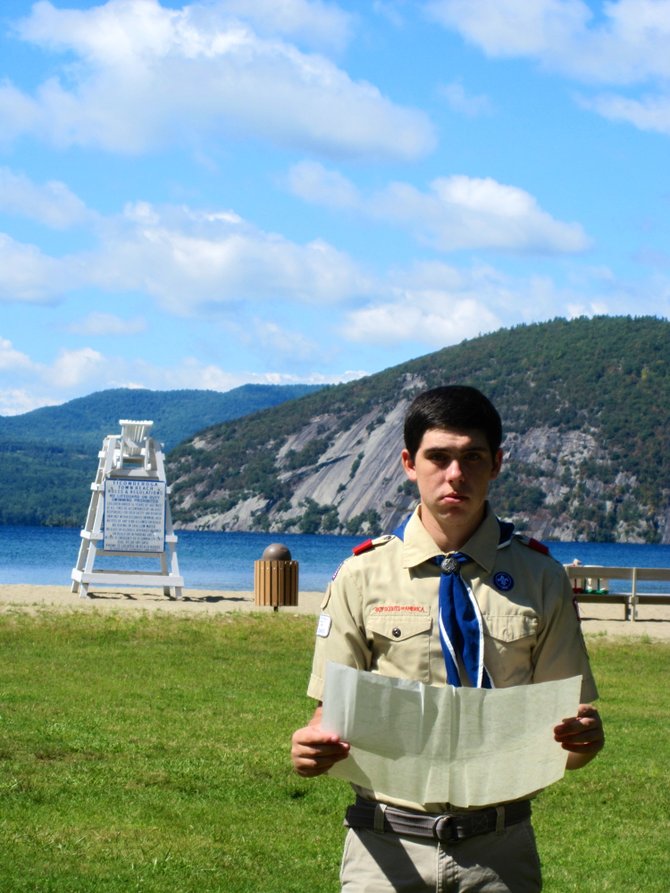 Pic callred Ti pavilion: Eagle Scout Matt Cook, at the proposed location for the pavilion he hopes to build, with community support, for his final Eagle Scout project.
Stories this photo appears in:

The Ticonderoga Town Board had been considering the idea of a pavilion for the town beach, when Eagle Scout candidate Matt Cook swooped in to help. The 17-year-old has been involved in scouting for 12 years, and just needs this final project to get over the finish line to becoming an Eagle Scout.