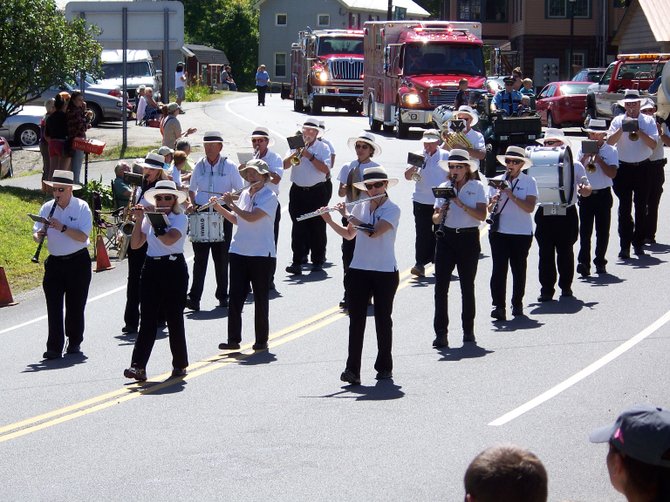 Members of the Lake George Community Band march through Pottersville during the North Warren Bicentennial Parade held Aug. 24. It was the largest local procession in many decades — and the accompanying Bicentennial Festival, held on the Old Pottersville Fairgrounds, was the largest of its kind since at least 1916.

Stories this photo appears in:

Event pays tribute to military personnel
The Lake George Community Band is holding one of its ever-popular patriotic concerts at 2 p.m. Nov. 17 at the Glens Falls High School auditorium. The 'Salute to Veterans' concert is free to all veterans and active-duty military personnel.

Since 1916, Pottersville has never hosted a parade and festival as large as the one held Aug. 24 to celebrate Warren County's Bicentennial.