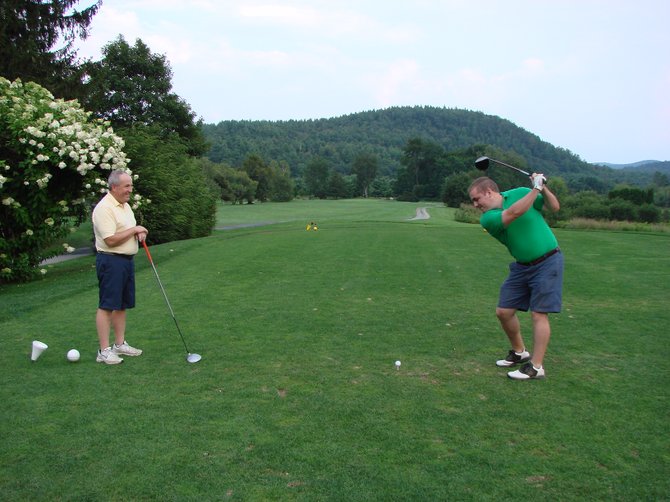 Kevin Carr tees off at hole no. 1 on Cronin's Golf Resort this week, getting in a little practice in for the upcoming North Country Ministry Golf Tournament. Carr's father, Kevin Car — a member of the Ministry board — watches Kevin's swing. The tournamnent, set for Sunday Sept. 15, at Cronin's Golf Resort. The tournament is a major fundraiser for the organization which provides outreach services to over 1,000 people each month in an area extending over 650 square miles in northern Warren County. For details on the event or sponsorship opportunities, call North Country Ministry at 623-2829.
Stories this photo appears in:

The agency that's lent a helping hand to thousands of families in the region is holding a golf tournament as a fundraiser, and all are invited to participate.