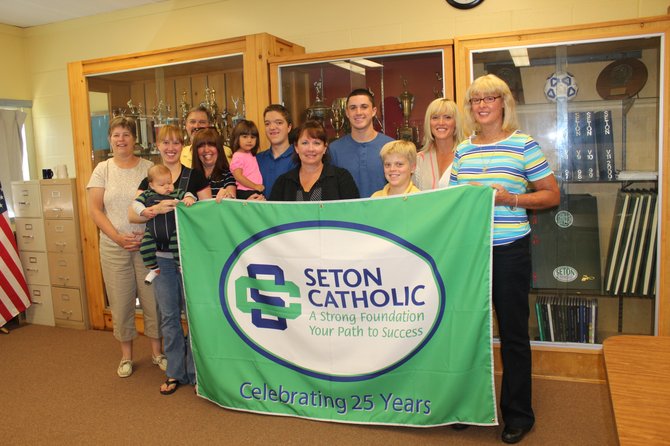 Seton Catholic Central supporters unveil the new banner which will fly in front of the school for the upcoming school year in commemoration of the school's 25th Anniversary. Pictured (L to R) are Cathy Russell, Steve Gagnier, Kristin Flores, Xavier Flores, Cynthia Gargier, Stella Flores, Noah Gagnier, Dena Tedford, Adam Tedford, Thomas Murray, Elizabeth Murray and Darcy Ziemer.

Stories this photo appears in:

This year, Seton Catholic Central will celebrate its 25th anniversary, and brain-storming sessions have already begun as to how best to commemorate that milestone.