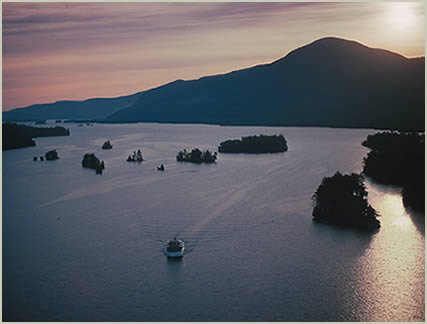 Stories this photo appears in:

People visiting Lake George and enjoying the entertainment and craft vendors at last year's Festival for the Lake unwittingly helped protect the future purity of the waterway.

For years, environmentalists have warned that invasive species would threaten the purity of lake George and compromise its wildlife as well as hampering its recreational uses and throttling the local economy. Last week, state's Lake George Park Commission decided to take action to curb the introduction of invasive aquatic species, and local community leaders are hailing their move.

Planes, boats to survey lake
Those planes flying repeatedly over Lake George this week have a scientific mission: An advanced, world-class environmental monitoring and prediction system in Lake George that involves collecting massive amounts of data on lake currents, organisms and pollutants, is kicking off with lake contour mapping efforts.