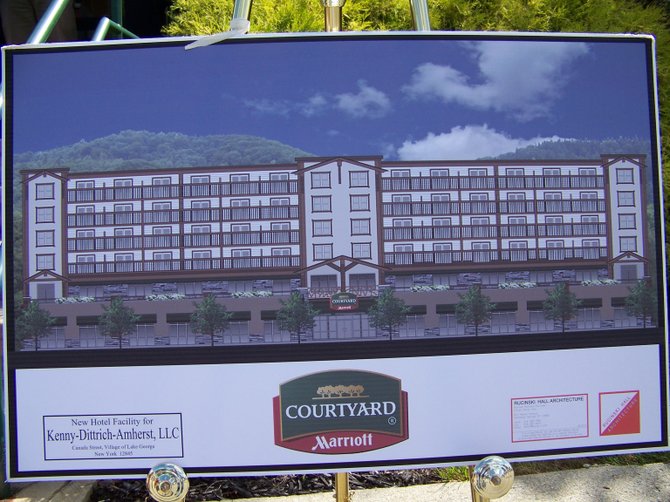 The proposed six-story Marriott Courtyard Hotel, a $16 million development project for downtown Lake George spearheaded by local developer Dave Kenny, would feature full extensive conference space with a large ballroom, four retail stores, an upscale steakhouse, and 120 guest rooms. Plans were unveiled Thursday Aug. 15 as they were presented to the village authorities.
Stories this photo appears in:

As plans were unveiled Thursday Aug. 15 for a Marriott Courtyard hotel in downtown Lake George, local officials predicted it will boost the area's economic and cultural vitality, as well as create 100 good jobs and stem the tide of local youth migrating elsewhere in search of better opportunity.