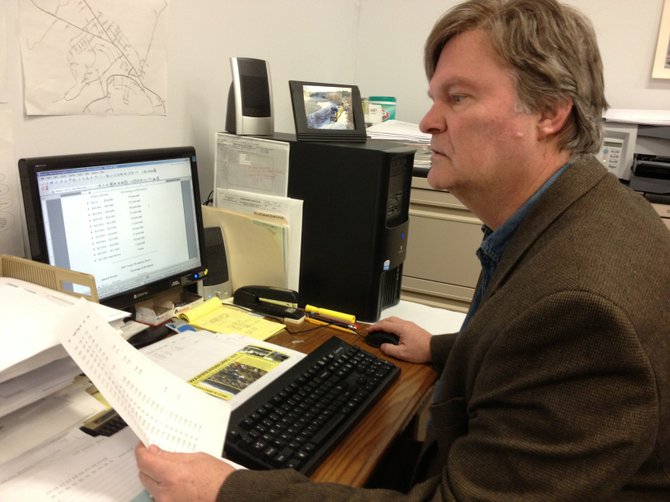 Greg Klingler, Warrensburg Sole Assessor since 2008, studies property valuation details on his office computer monitor. Klingler may soon also be serving as assessor for the town of Chester, as the municipality has agreed to share his services, although negotiations remain with officials of both towns concerning salary and hours.
Stories this photo appears in:
Northern Warren County citizens are likely to gain an unexpected new asset. The town of Chester is now in final negotiations to share the services of Warrensburg Assessor Greg Klingler. But they may not be aware that he's an outstanding scenic photographer that publishes post cards — and he now intends to aim his lenses on the Chester landscape.