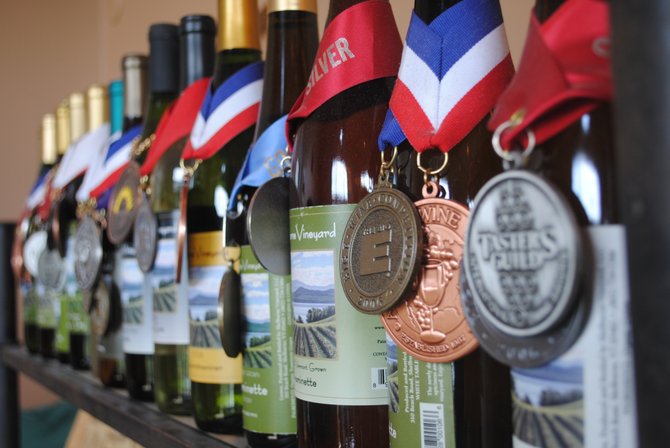 Super grape plants for the our cold climate make award-winning red and white wines in the Champlain Valley of New York and Vermont. These grapes, crossed between American and French species, include Marquette, Frontenac, St. Croix, LaCrescent, St. Pepin and LaCrosse, and others. Pictured: Shelburne Vineyard's award-winning wines.
Stories this photo appears in:

Rugged grape varieties yield award-winning wines in New York & Vermont
You may not know it yet, but the Lake Champlain Valley region of New York and Vermont is North America's newest, fastest growing artisan grape-growing and wine-making region.