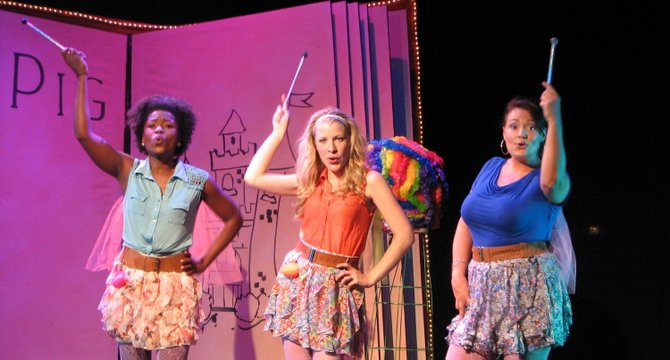 "Funked Up Fairy Tales," continues at the Depot Theatre.
Stories this photo appears in:

There is so much to do for the weekend, including a 24-hour fun experience at the Adirondack Carousel, Funked Up Fairy Tales in Westport and bands in Plattsburgh and Lake Placid!

The summer season of entertainment keeps sizzling from Plattsburgh to Westport with musical performances by the Blind Spots, Stone Ground Express, Universal Transit, George Boone Blues Band, and Universal Transit. Theatrical performances will also liven up the Adirondack nights with final performances of Streetcar Named Desire, continuation of Funked Up Fairy Tales and performance of Charlie Brown.

The Depot Theatre of Westport, New York brings the world premiere musical "Funked Up Fairy Tales" written by Kirsten Childs and directed by Jerry Dixon, to the stage as part of their 35th Anniversary Season.