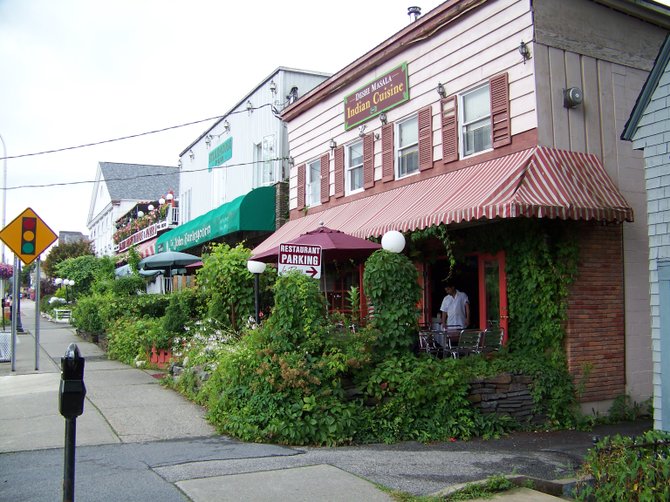 The buildings on Canada St. in Lake George now hosting the Sicilian Spaghetti House, John Barleycorn's Pub and Deshi Masala Indian Cuisine are to be torn down as soon as this fall to accommodate a six-story Marriott Hotel, if the plans of developer Dave Kenny are approved soon by the Lake George Village Planning Board. Mayor Robert Blais said this week the designs for the hotel's exterior are to be unveiled Thursday Aug. 15 at a press conference at the Lake George Village hall.
Stories this photo appears in:

The development plans for the six-story hotel expected to change the face of Lake George Village are to be revealed Thursday Aug. 15 in a press conference at the village hall. The long-awaited plans are likely to include the hotel's exterior design and site configuration.