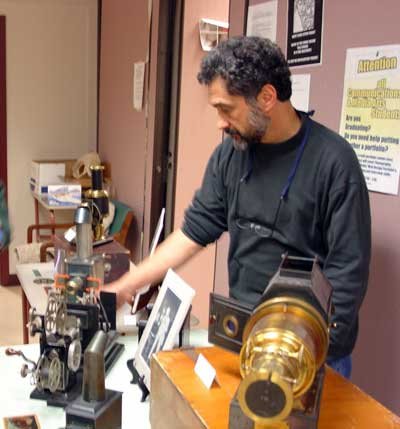 Glens Falls artist Russell Serrianne inspects several of his antique 'Magic Lanterns' recently. Serrianne has presented Magic Lantern shows for decades to acquaint people with these pre-electricity devices for projecting visual media. His next presentation is set for 7 p.m. Thursday Aug. 15 in the town of Chester Library, Chester Municipal Center, Chestertown.
Stories this photo appears in:

The public will experience first-hand what visual media was like a century ago, as Russell Serrianne presents his "Magic Lantern Show" at 7 p.m. Aug. 15 in the Town of Chester Library.