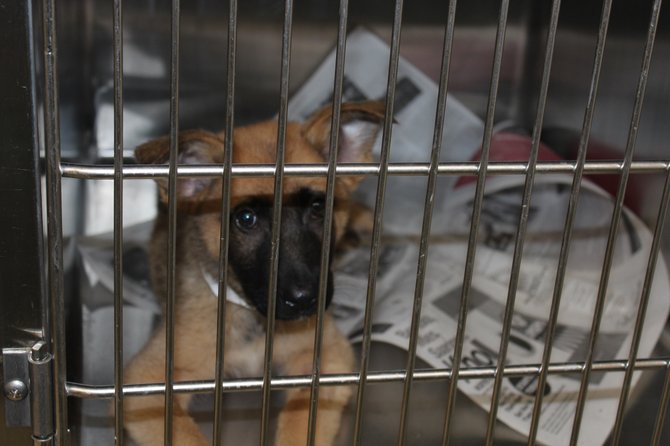 One of the 18 recovered puppies abandoned by Michael Staley and later turned in to the Eagle's Nest Vetrinary Clinic in Plattsburgh. The German Shepherd mix was one of 24 dogs abandoned throughout Clinton County on Aug. 3 by Staley.
Photo by Shawn Ryan
Stories this photo appears in:

In Plattsburgh City Court Nov. 21, Michael Staley pled guilty to five counts of abandoning an animal, in a plea agreement worked out with the Clinton County District Attorney's office.

Plattsburgh police are asking the public to help in the search for 6 sick and abandoned puppies in the Plattsburgh area. Police believe Michael Staley, husband of Northern Puppies Pet Store owner Tammy Staley, staged a robbery at the Northern Puppies store and abandoned 24 puppies around the Saranac area.