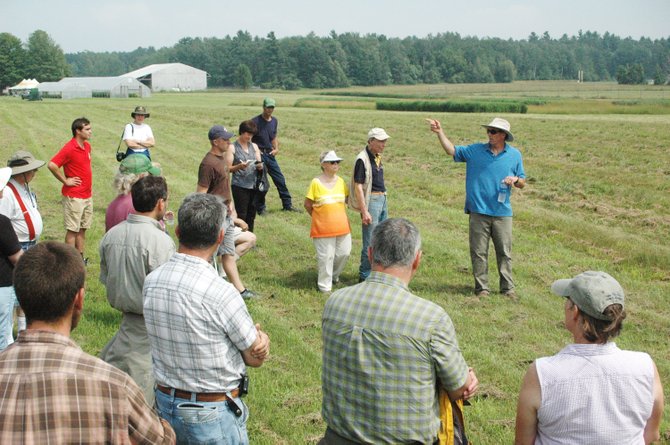 Mike Davis, in blue on right, manager of the E.V. Baker Agricultural Research Farm in Willsboro, leads visitors of a tour of the facility July 10.
Stories this photo appears in:

On July 10, farm manager Mike Davis gave local farmers and residents a tour of the research farm, which is currently the site for more than 20 projects on 352 acres of land.