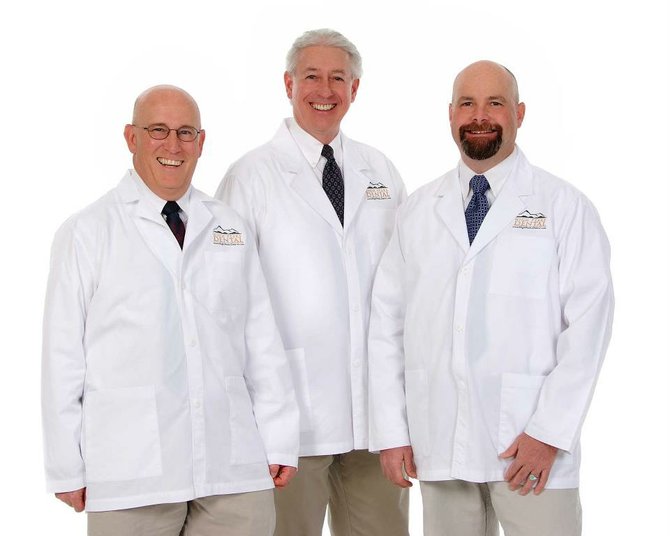 High Peaks Dental: High Peaks Dental owners, Dr. Michael O'Connor, Dr. William Caldon, and Dr. Donnon "DJ" O'Neill strive to bring high quality dentistry and comfort through their work at the Plattsburgh and Lake Placid offices.
Stories this photo appears in:

Some people fear heights, others fear tight, enclosed spaces — others would take either over a trip to the dentist. That's where High Peaks Dental (HPD) comes in. With luxury office equipment that offers a "Ritz Carlton" like experience combined with lower costs than many traditional dentists and even sedation to help those with the highest anxiety relax, HPD sets itself apart. The dentists of HPD even go so far as to provide free dental services once a year to anyone wishing to turn out.