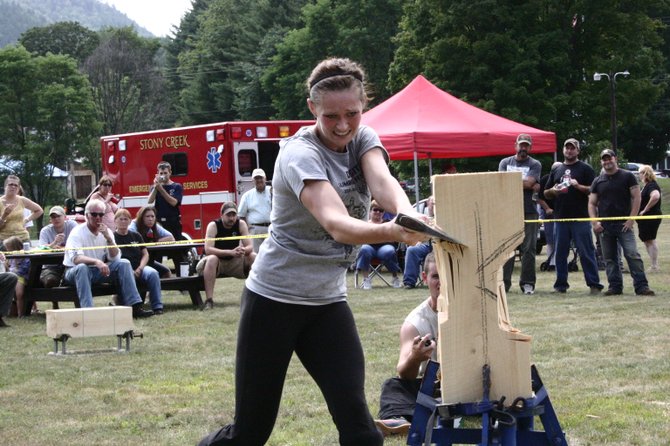 Katrina Davenport of Honeoye rips into a block of wood in the lumberjack competition held at the 2011 edition of Stony Creek Mountain Festival. This Sunday Aug. 4, woodsmen and woodswomen from all over the state will be competing in the events, sponsored by the New York State Lumberjacks Association. The Mountain Festival offers a variety of activities both Saturday Aug. 3 and Sunday Aug. 4.

Stories this photo appears in:

Stony Creek's Mountain Festival, to be held Saturday Aug. 3 and Sunday Aug. 4, showcases the mountain town's rich traditions of lumberjack skills, mountain music and Adirondack crafts — as well as a dose of living history.