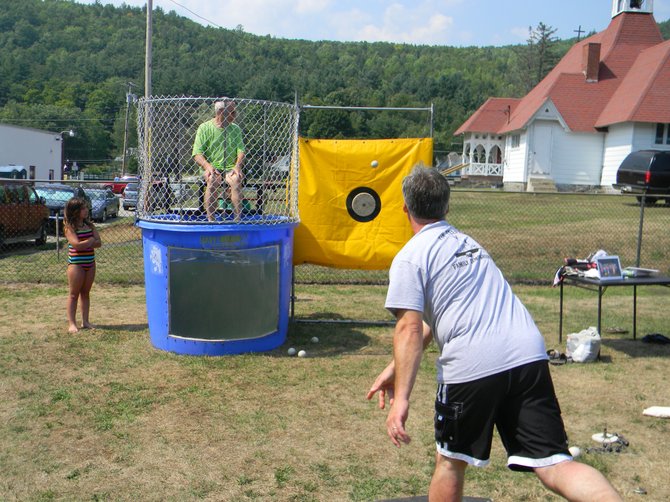 REFRESHING PLUNGE AHEAD: During Horicon Day 2012, Horicon Town Councilman and event chairman Matt Simpson takes a shot at fellow councilman Bob Olson. North Warren High School's Class of 2015 is sponsoring a dunking booth at this year's Horicon Day — set for noon to 4 p.m. Saturday Aug. 3 — and the proceeds raised will help fund the class' junior Prom. All are invited to take their turn at the dunking booth and plunge a local celebrity into cold water!
Stories this photo appears in:

North Warren Class of 2015 sponsoring dunking booth
Activities for all ages are to be offered at the annual Horicon Day festival set for Saturday in Brant Lake.