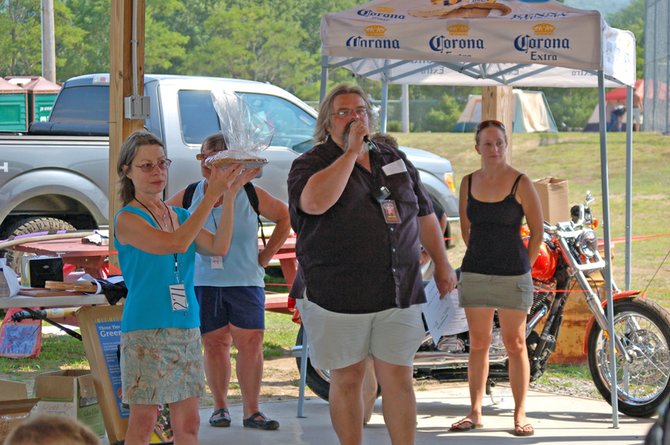 Steve Studnicky works the microphone and the crowd a year ago during the 2012 Wayne Stock auction at the North Creek Ski Bowl Park. This year's event will take place on Saturday, Aug. 3. Music and auctions start at noon.
Stories this photo appears in:
The day-long music festival Wayne Stock VI will be held noon to 11 p.m. Saturday, Aug. 3 at the Ski Bowl Park in North Creek.