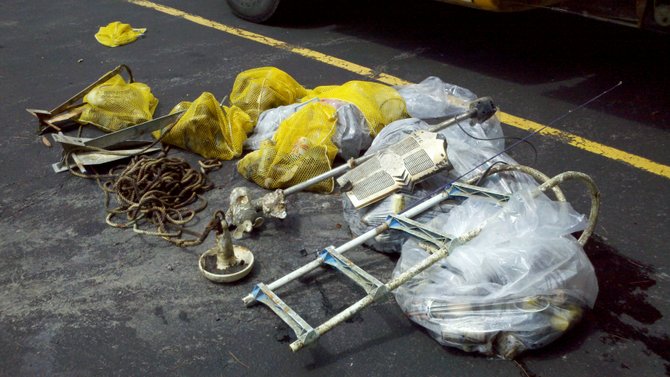 Shown is one small portion of the trash retrieved from Lake George — at one location — by volunteers during the 2011 'Keep the Queen Green Day.' Local citizens removed trash, household items, fast-food litter, anchors, a boat ladder — even two car batteries — from Lake George during the day's cleanup effort. This year's event is set for Saturday Aug. 3, and all are invited to pitch in to keep the lake scenic as well as minimize pollution that compromises the quality of water that so many area residents drink.
Stories this photo appears in:
Want to invest a few hours to help an effort that will boost the environment as well as beautify the local scenery? Volunteer to help gather litter Saturday Aug. 3 from the Lake George — either in the water or on the shoreline — on Keep the Queen Clean Day.