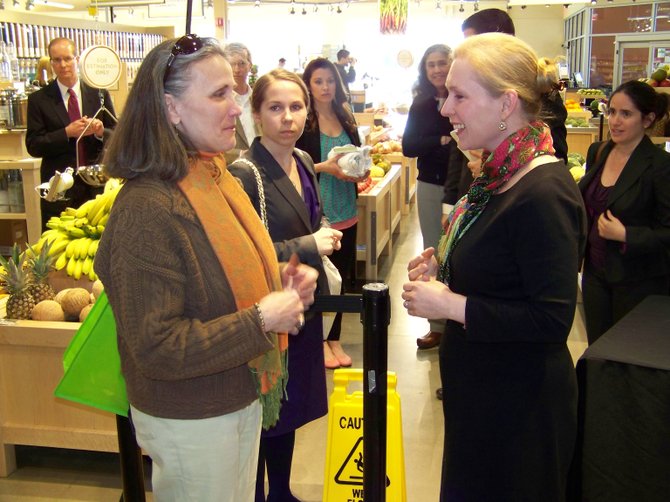 Teresa Whalen of Warrensburg (left) talks with U.S. Sen. Kirsten Gillibrand Aug. 26, during the Senator's visit to a Wilton market, about initiatives that connect citizens with fresh local food. Gillibrand expressed support for the pending federal 'Local Farm, Food & Jobs Act' that is intended to boost family farms while providing communities with new access to local produce. Affiliated with Adirondack Harvest based in Essex County, Whalen has been organizing workplace distribution of fresh foods in the southern Adirondack region and advocating for sustainable local economies.
Stories this photo appears in:

U.S. Sen. Kirsten Gillibrand and citizens of the southern Adirondacks region struck a harmonious chord this week as the Senator expressed support for a pending federal farm bill that would improve citizens' access to fresh local foods while boosting small family farm operations.