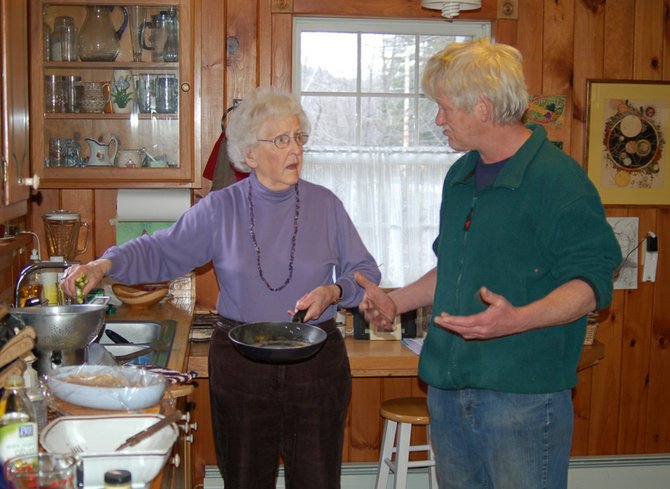 Carol Gregson listens patiently to her #3 son, Kent, while she tries to wash asparagus for dinner on April 20.
Stories this photo appears in:

On the menu was stroganoff, fried asparagus, salad, sweet knots, rice for the rice people, and noodles for the noodle people. Dessert was lemon pie.