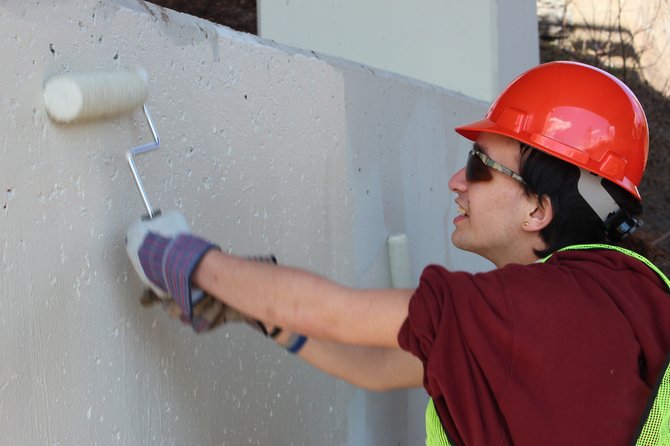 Marvin Desrocher helped paint over graffiti as part of Green-up Day on Saturday, April 20. The event was a collaborative effort sponsored by the Clinton County Advocacy and Resource Center and the Eta Kappa chapter of Pi Kappa Phi, a Plattsburgh State fraternity installed in Nov. 2012.
Stories this photo appears in:

As the snow receded in downtown Plattsburgh, places like Trinity Park became marred by the presence of litter and leaves blowing around like urban tumbleweed.