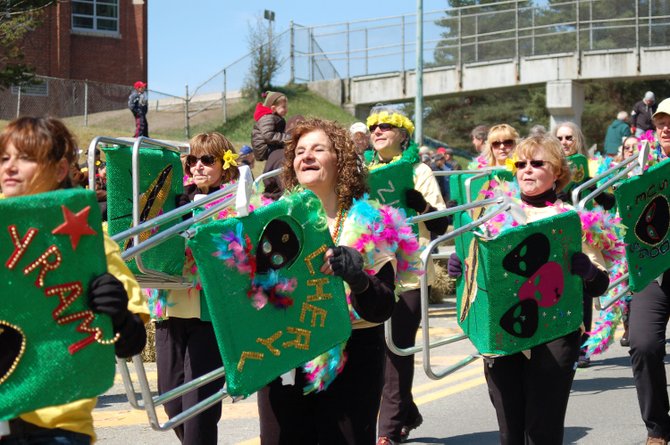 Members of the Lawn Chair Ladies perform an opening number for the Daffest Derby last year.
Stories this photo appears in:

Daffest will kick off this weekend, highlighted by the annual Daffest Derby, a competition of soapbox derby cars that runs on the LaPan Highway hill from the site of the overpass to the Harrietstown Town Hall.

Daffest heads into second weekend
This was no video game. Kids of all ages drove their soap box derby cars down the LaPan Highway Saturday, April 28, trying not to bump into their competitors, or worse, the crowds hovering around the hay bales lining the course.