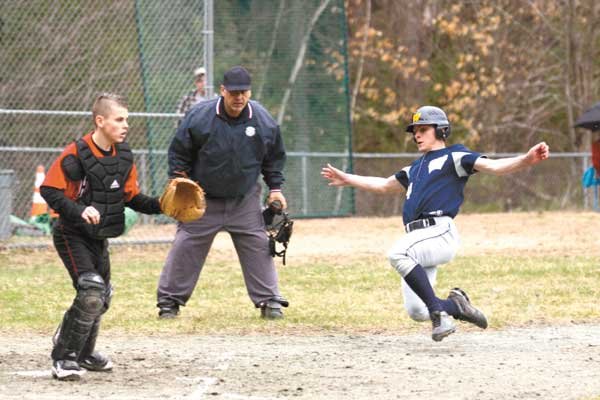 Senior Justin Baird, pictured above sliding into home base, will return on the mound this year for the Burghers. Baird is a senior.

Stories this photo appears in:

Two years ago, the Warrensburg High School Boys Baseball team had a lineup of powerful athletes who took their team to the Section II finals, beating several top-seeded teams along the way.