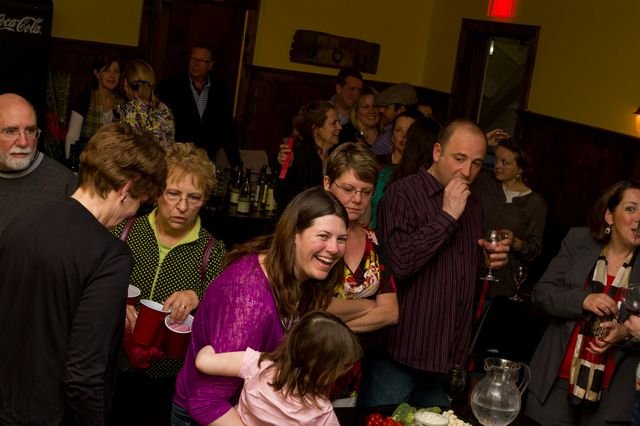 The Bullhouse Restaurant in downtown Chestertown was packed April 16 with local people enjoying music, hors d'oeuvres and socializing at a wine-tasting party sponsored by the Tri-Lakes Business Alliance.
Stories this photo appears in:

Himoff to talk about Alliance's success at APA conference
A party hosted by a group of area business leaders — known for boosting the local economy and social scene — is a remarkable success. Meanwhile, the organization, the Tri-Lakes Business Alliance, plans a slate of new events.