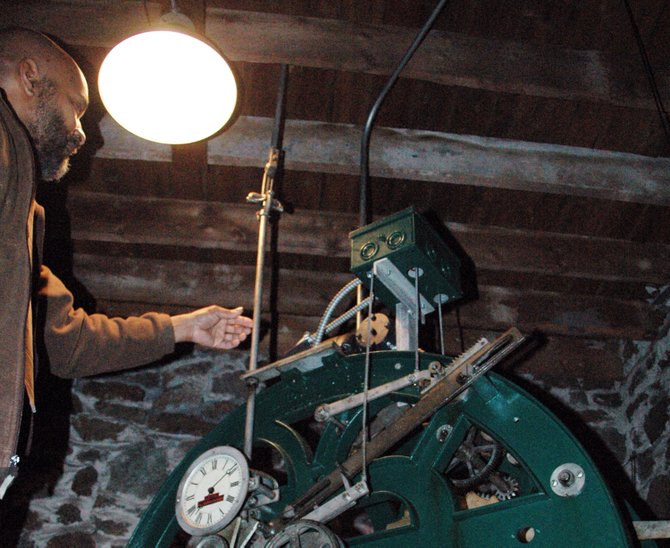 Elizabethtown United Church of Christ Pastor Rev. Fred Shaw talks about the current clock system in the tower of the church. The clock was donated to the town and housed in the church in 1929. The clock is being replaced by a new digital system and the church is seeking donations to help with the cost.
Stories this photo appears in:

Now, the time has come for the old clock, which was donated to the town and housed at the church, to make its final turns as the hands that have counted the days for residents have also counted down the lifespan of the motors and gears that have made it run.