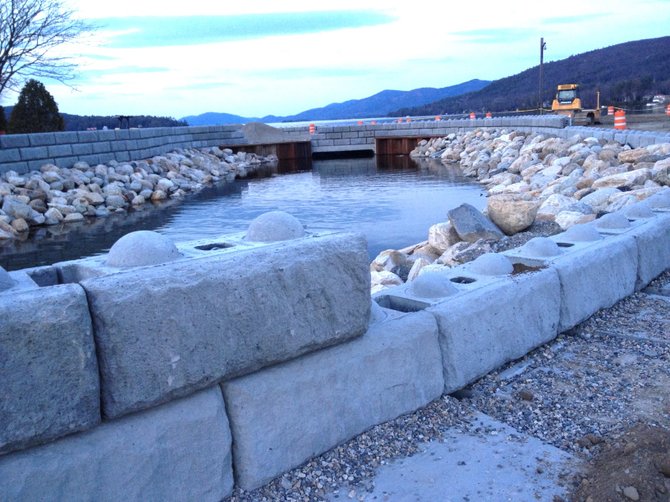 A new masonry wall built where West Brook runs under Beach Road and empties into Lake George has prompted complaints from some local residents about its height — and how views of the lake might be blocked. The walled stream corridor is part of the Beach Road reconstruction project that is now underway. Curb construction on the lake side of the roadway is to be completed this week, and construction of sidewalks is planned for next week. Paving of the road, with innovative permeable pavement, is to begin in about two weeks.
Stories this photo appears in:

Village officials okay tax break for proprietors who upgrade their downtown buildings, but back off initiative to allow townhouses in residential zones.