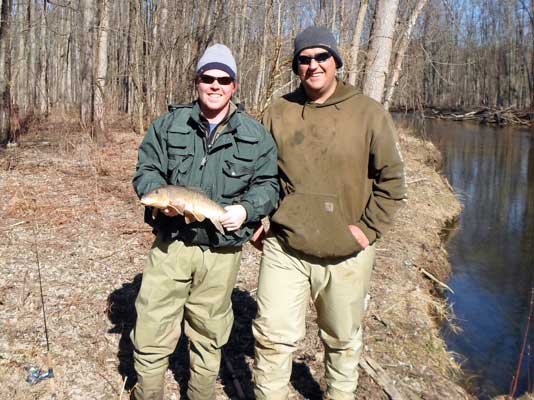 Bobby Helms and Miles Jay, both from Tupper Lake caught this sucker while checking out Lake Champlain tributaries. They were hoping for trout, but Miles said, "this will do, its better than getting skunked." Good news for the fish, they put it back into Putnam Creek. They enjoyed the sunny day and had a meal at a local restaurant, supporting a local business, which was good news for the local economy.

Stories this photo appears in:

Conservation Conversations
As an old soils guy, my mind always wanders back to crops and dirt. I am always watching and observing the ground when the snow melts.
By Rich Redman
April 10, 2013