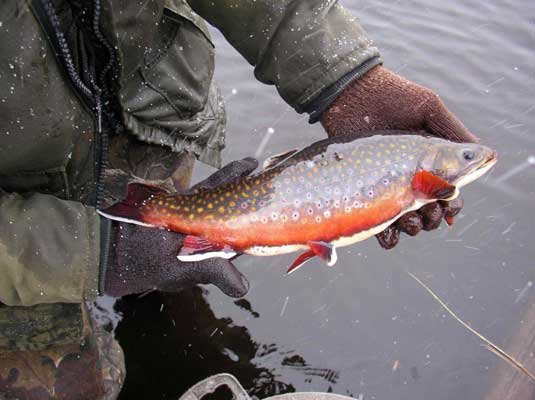 A handsome heritage strain brook trout from Horn Lake is readied for release back to the water, in order to fight another day. Note the usual white outline on all of the fins, including the dorsal.
Stories this photo appears in:

Notes from the North Woods
This coming weekend, I'll be heading back down to Newcomb to attend the final offering in the "Got Game" lecture series.