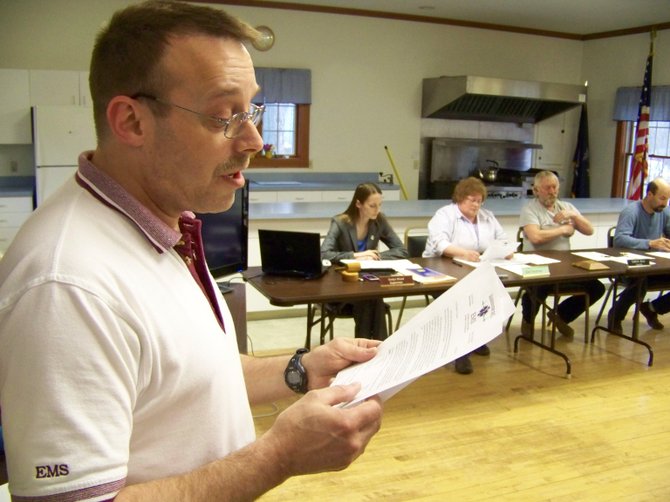 At a public hearing in Thurman on EMS services, Warrensburg Emergency Medical Services Operations Manager Steve Emerson reads a statement to the Thurman Town Board, questioning the Thurman squad's finances and viability. After about 150 minutes of public remarks that followed — most all in support of funding the Thurman squad, the town board approved a two-year contract with Warrensburg EMS.
Stories this photo appears in:

Four years of heated controversy came to a climactic conclusion Monday April 8, as the Thurman Town Board bypassed the local ambulance squad to sign a contract with Warrensburg Emergency Medical Services to provide EMS coverage in town. Prior to taking the vote, the board members said the Thurman's squad's financial problems, intermittent shutdowns and lack of Advanced Life Support services — plus the Warrensburg agency's expertise and reliability — were reasons behind their decision.