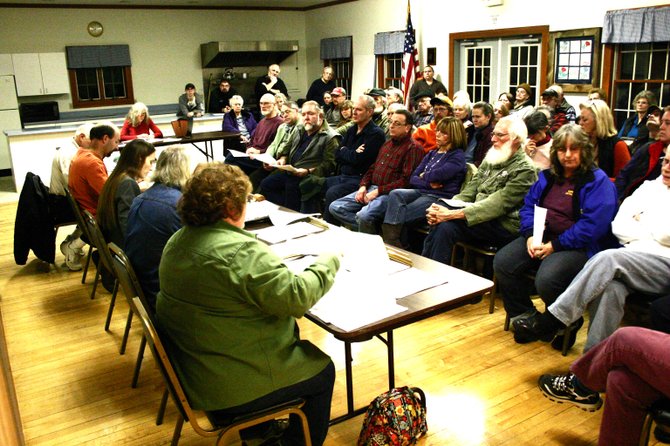 Thurman citizens pack the town hall to voice their support for their local independent ambulance squad. This scenario is likely to happen again at 6 p.m. Monday April 8, as the Thurman Town Board holds a special meeting on whether to approve a contract with the neighboring Warrensburg ambulance squad, rather than with Thurman Emergency Medical Services.
Stories this photo appears in:

The controversy is likely to reach a crescendo Monday Apirl 8 over whether to have the town government pay a local independent ambulance squad to respond to fewer than 100 calls per year — or to pay a neighboring ambulance corps to do so.