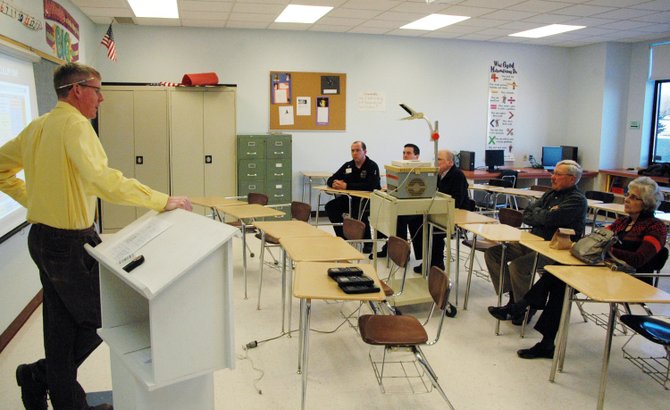 Willsboro middle school math teacher Brian White talks to members of the Willsboro Central School District's Board of Education. Board members have been visiting different departments and classrooms in the school throughout the year.
Stories this photo appears in:

Throughout the school years, the five-member board has been taking a "tour" of the different departments and classrooms throughout the school, learning more about what each is teaching, the goals for each department and the challenges they are facing as the state moves toward common core curriculum.