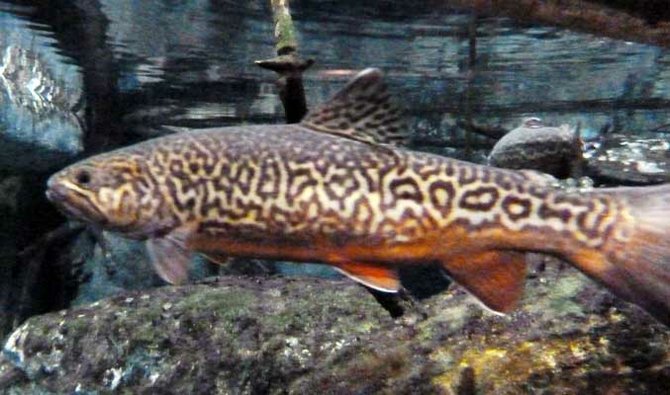 Tiger trout, a unique hybrid of a brook trout and a brown trout, are a very rare find in the wild. However, the strange mix is commonly stocked in ponds and reservoirs in the Catskills, where they can grow to 5-6 pounds or more. Distinguished by their odd looking, worm-like vermiculations, tigers are known as voracious predators. In recent years, there have been several naturally spawned specimens of the tiger trout taken on the Chubb River near Lake Placid. The fish in the photo is on display at The Wild Center in Tupper Lake, where many native Adirondack fish species reside inside a huge aquarium.
Stories this photo appears in:

Notes from the North Woods
In recent weeks, I've been seeing a lot of sign of animals on the move.