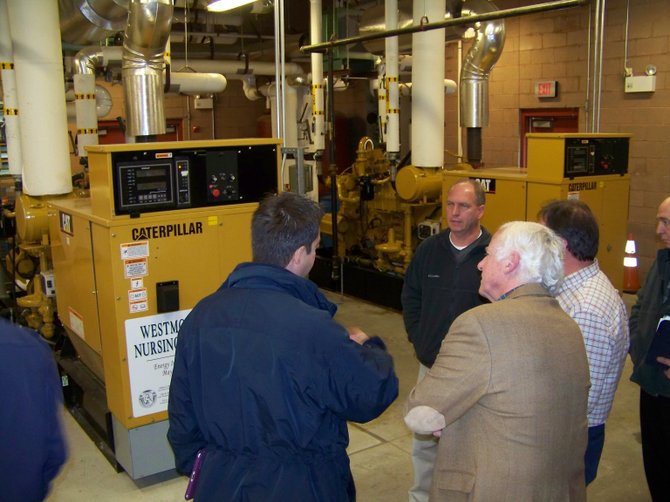 A group of Warren County supervisors observe giant generators in operation — equipment that provides both electric power and heat for the county-owned Westmount Nursing Home. Recently, Westmount Controller Betsy Henkel announced that Warren County was finally likely to receive at least $500,000 in promised reimbursements — delayed for a half-dozen years — from the state for expenses associated with the cogeneration.
Stories this photo appears in:

The state has procrastinated for a half-dozen years on paying reimbursement of expenses associated with off-the-grid electricity generation at Warren County's Westmount Nursing Home. Now after facing legal action, it looks like the state may pay up the money it promised toward the costs of providing the facility's electricity and heat.