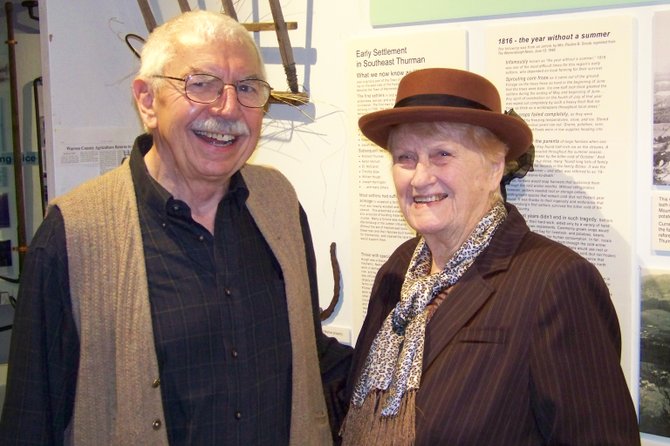 World's Largest Garage Sale founders Jane LeCount and Steve Parisi shared memories Wednesday Sept. 26 about the early years of the great sale — when the event had several thousand attendees rather than a crowd of 50,000 to 80,000.

Stories this photo appears in:
Thirty-two years ago, several Warrensburg citizens took a keen look at the character of local residents, and decided to start a community sale to get people to stop on their way through town. Within a few years, the sale had grown so large, it was listed in the Guinness Book of World Records.