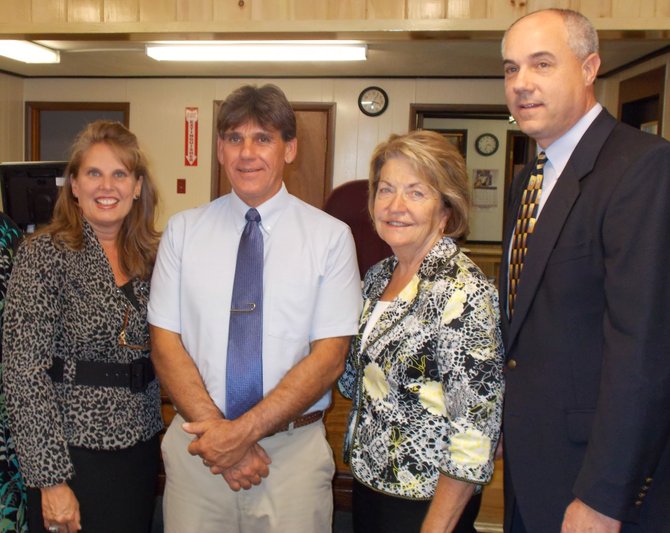 State, county and local officials recently toured the new Moriah town court facility. From left are: Nancy Sunukjian, acting director of the state office of justice court support, Moriah Justice Brian Venne, State Sen. Betty Little and Kevin McGraw of the state justice court assistance program.
Stories this photo appears in:

New facility praised by court officials
The town of Moriah's new court house will be used as an example for future court projects in New York State.