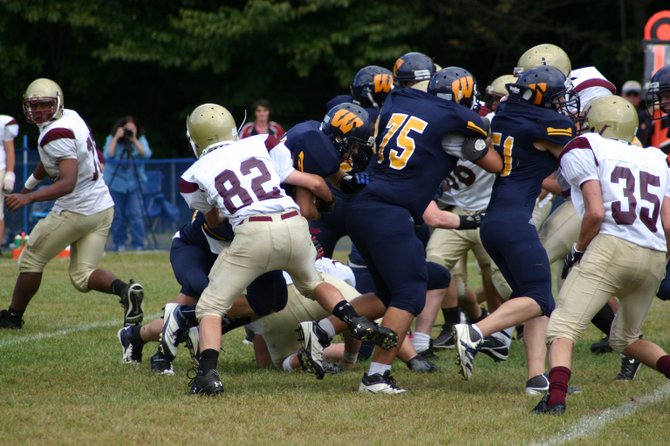 The Warrensburg linemen charge through their opponents like a locomotive to give their running-back a 7-yard gain during a recent game against Bishop Gibbons that the Burghers won 64-18. Warrensburg's offensive line has been credited for the team's success in their come-from-behind victory Sept. 22 against Salem..

Stories this photo appears in:

The Warrensburg High School Football team, which for years has endured season records that don't reflect their substantial talent, is now showing the determination and teamwork it takes to be highly competitive.