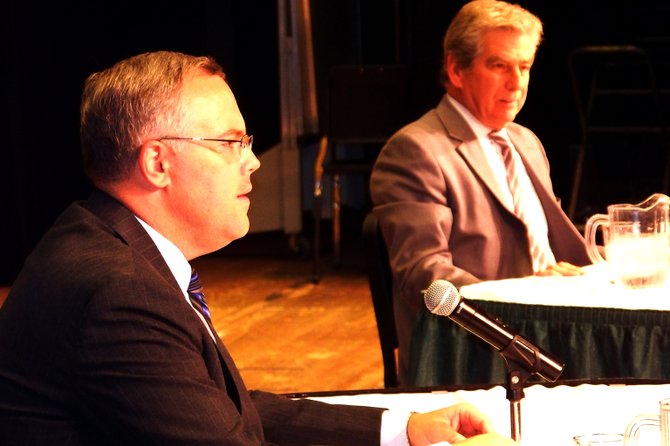 Poised for a debate Tuesday Aug. 23 in their quest for a state Assembly seat are Warren County Board of Supervisors Chairman Dan Stec (left), a Republican from Queensbury, and Glens Falls Attorney Dennis Tarantino (right), a Democrat. The debate, sponsored by the Adirondack Regional Chamber of Commerce, was held in the Queensbury High School auditorium.
Stories this photo appears in:

Whether to hike the prevailing minimum wage and legislative priorities were both issues discussed in a public debate Aug. 25 that showed the differences of opinion between the two candidates for the 114th District of the state Assembly.