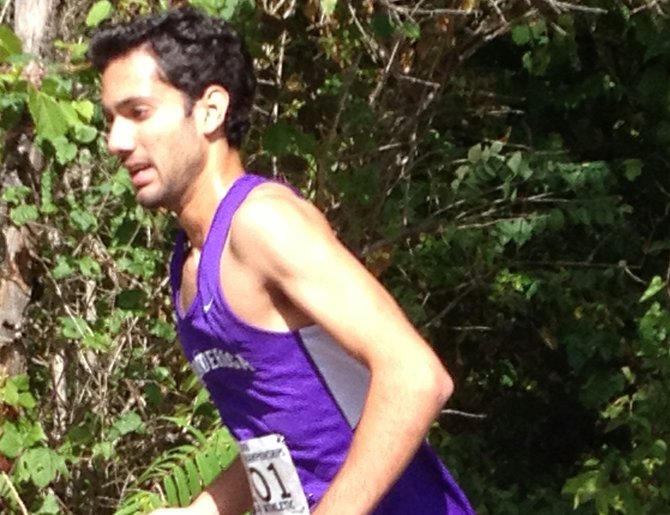 Javeed Nazir raced to victory in leading Ticonderoga to a pair of cross country wins against Lake Placid and Saranac Lake.
Stories this photo appears in:

Moriah, Ti, Schroon Lake fall in soccer
Ticonderoga dominated its foes in Champlain Valley Athletic Conference boys cross country action Sept. 19. The Sentinels beat Lake Placid, 21-34, and Saranac Lake, 18-39.