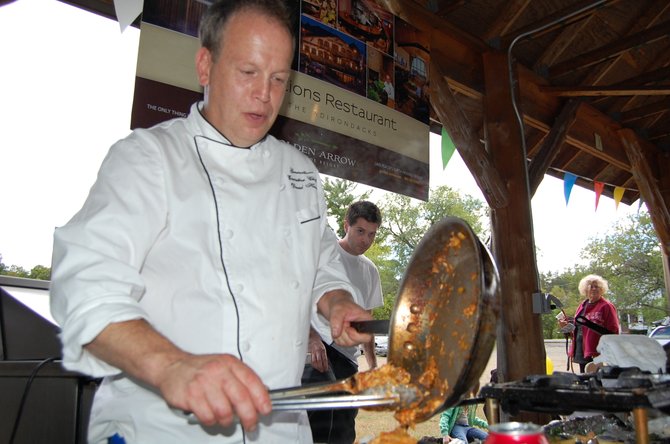 Generations Restaurant chef serves up a pasta dish made with all local ingredients to guests at the Taste of Local Food Fest at the Adirondack History Museum last year.
Stories this photo appears in:

Adirondack Harvest, the community-based farm and local food development and promotion program, is celebrating the fall harvest season with several food events in Essex County.

The Taste of Local Food Festival will take place Saturday, Sept. 14, running from 11 a.m. to 2:30 p.m. Along with the festival, there will be an Apple Dessert Contest, with entries accepted at the museum before 11 a.m.