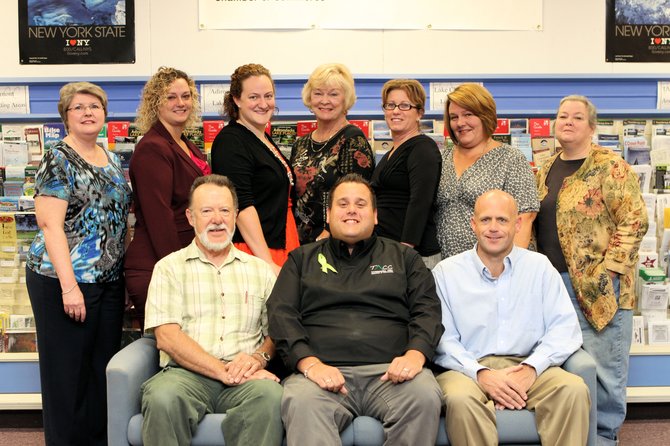 The Ticonderoga Area Chamber of Commerce board includes, standing from left, Starr Pelerin, Starr Pinkowski, Allison Kaupelis, Susan Rathbun, Scarlette Merfeld, Pam Nolan, Karen Hennessy; seated, Joe Hoell, Matt Courtright and Steve Braun. Not pictured are Beth Hill, Robin McGrath, Jan Trombley and Joe Orta.
Stories this photo appears in:

New representatives join board
The Ticonderoga Area Chamber of Commerce has four new board members. Steve Braun from International Paper, Starr Pinkowksi from Glens Falls National Bank, Robin McGrath from Sugar & Spice Country Shoppe and Jan Trombley from Wal-Mart have been elected to the chamber's board of directors.