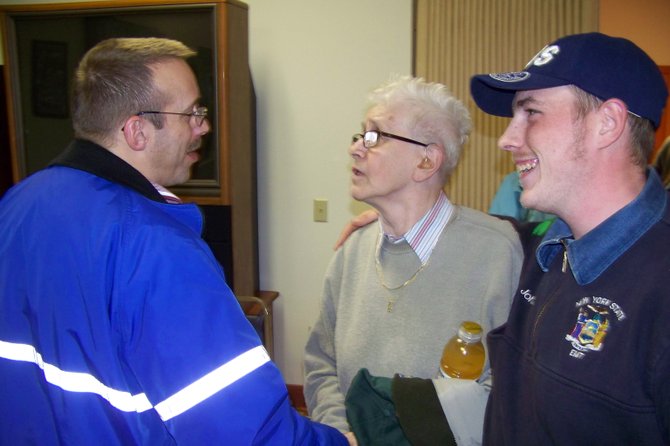 John F. O'Neill Iright) talks with other emergency medical officials — Steve Emerson of Warrensburg and Jean Coulard of Thurman in the area after lobbying the Thurman Town Board late last year for a contract with the Thurman ambulance squad. O'Neill, who serves on three area EMS agencies, is leading 34-27 in a Primary race held Thursday Aug. 13 for Stony Creek Town Board versus fellow candidate John Fieldstadt. Absentee ballots, to be tallied next week, will decide the race.
Stories this photo appears in:

The son of a talented country singer who led Stony Creek for a quarter-century is top vote-getter in a Republican Primary election Thursday Sept 13 for the a board seat in town.