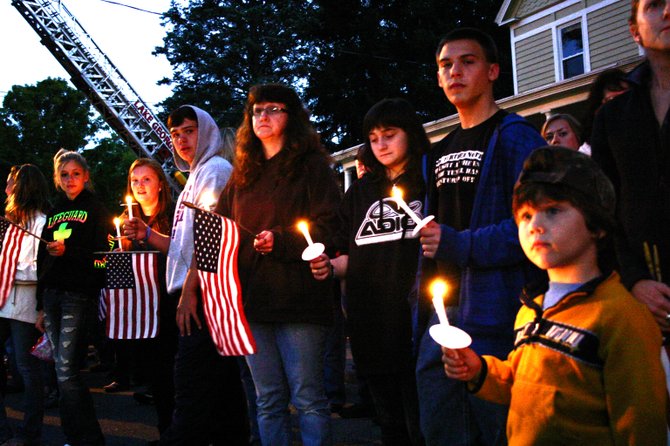 Warrensburg citizens listen to a speech paying tribute to the sacrifices of the heroes of the Sept. 11 terrorist attacks — and the soldiers who fought to protect freedom in the decade since — during the annual 9/11 memorial ceremony held in downtown Warrensburg Tuesday Sept. 11. About 100 firefighters from northern Warren County, joined by several hundred citizens. participated in the solemn services.
Stories this photo appears in:

Eleven years ago, Warrensburg Firefighters and other emergency responders from northern Warren County pledged they'd never forget the bravery and courage of emergency responders and victims of the 9/11 terrorist attacks. To date, they've lived up to their vow with an annual candlelight ceremony in the center of town that draws people from all over the region — to memorialize the heroes of that horrific day.