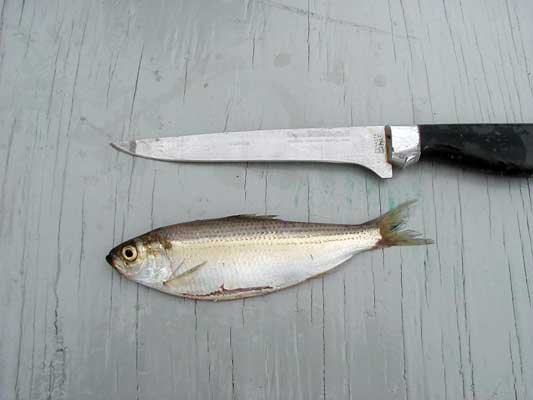 Alewives, like the one pictured above, were first discovered in Lake Champlain in July, 2004. Columnist Howard Hammond believes some lake users and politicians overreact to the presence of non-native species.
Stories this photo appears in:

H2O Adventures
It seems the hot topic in the last few months has been the invasion of non-native species of aquatic plants and fish into Lake Champlain.