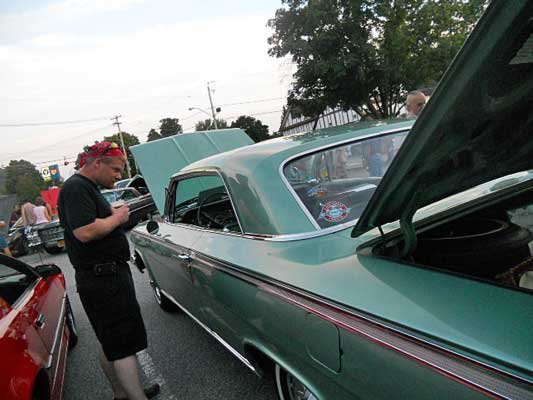 A visitor to a recent Car Show in Chestertown sponsored by the Panther Inn checks out Holly Palmer's 1962 Chevy Impala Super Sport 409. A follow-up car show in Chestertown, expected to host even more vintage vehicles, is set for Friday, Sept. 14.
Stories this photo appears in:

A car show is to be held in Chestertown Friday Sept. 14 in front of the Panther Mountain Inn, and the evening includes a performance by acclaimed soul and gospel star Milayne Jackson and her trio.