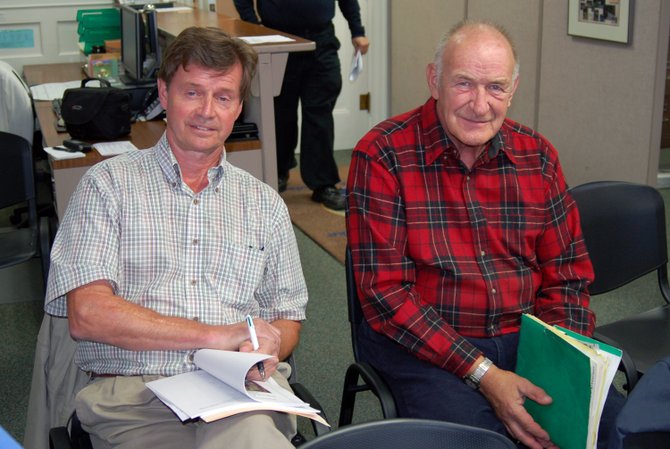 Next Stop! Tupper Lake Chairman Dan McClelland, left, and Vice Chairman Dan Mecklenburg spoke to Saranac Lake Village Board members at their Sept. 10 meeting.
Stories this photo appears in:

Tupper Lake railroad supporters presented their case for a recreation trail next to the train tracks between Saranac Lake and Tupper Lake during the Sept. 10 Saranac Lake Village Board meeting.