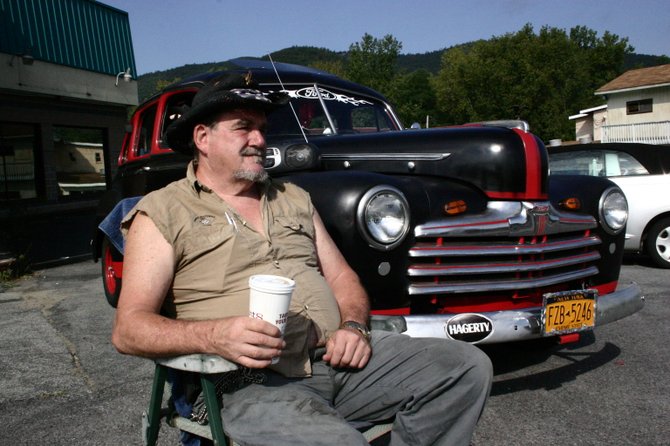 STAKING AN EARLY CLAIM — At about noon Thursday, Randy Barrett of Queensbury relaxes in his lawn chair on the sidewalk in southern Lake George Village — to reserve space for watching the vintage, classic and custom cars cruise Canada Street later in the day, as entrants in the Adirondack Nationals Car Show arrive for the weekend full of activities. Enjoying a cup of coffee, Barrett sits in front of his 1946 Ford Super Deluxe Coupe. The show features not only classic cars, but hot rods, experimental vehicles, and muscle cars.
Stories this photo appears in:

Adirondack Nationals Car Show reigns
Some of the most outstanding vintage and custom cars and hot rods in the northeast will be cruising through Lake George this weekend, as it hosts the annual Adirondack Nationals Car Show.