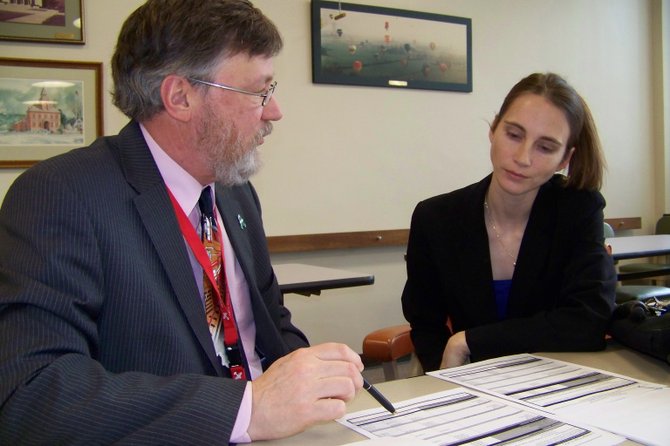 Warren County Planning Director Wayne LaMothe reviews plans for reconstruction of stream crossings recently with Thurman Supervisor Evelyn Wood. LaMothe and his associate Pat Tatich have secured a $324,500 for flood mitigation work in the towns of Thurman and Bolton to provide upgraded culvert systems underneath roadways that were washed out in the devastating flash-flooding incidents of 2011.

Stories this photo appears in:

Planners praised for achievement
County planners have worked long days — and on their own time — to try to bring state and federal money to northern Warren County communities, and their work is paying off.

Floodwaters ripped up roadways in northern Warren County during several unprecedented storms in 2010. Most all federal flood restoration grant requests were turned down, despite damage that approached $8 million. But local officials say a state grant application to rebuild two bridges has good prospects due to the fast, diligent work of county employees and a local town supervisor.