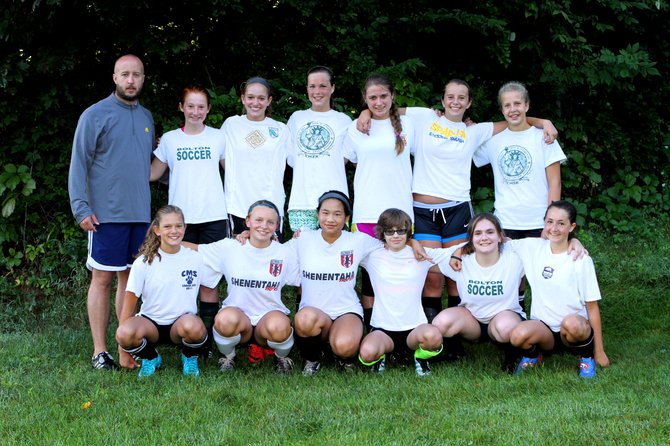 The 2012 Bolton Varsity Girls Soccer team includes (front, left to right): Abbie Seamans, Lindsay Markham, Kim Wright, Kenzie Tennent, Micaela Perrelli, Andi Pfau, (rear): Coach Patrick Morency, Molly Schodes, Olivia Seamans, Erin Courchaine, Maddy Wilson, Olivia Clesceri, and Caroline Clesceri. (Not pictured): Sarah Calzada, Ceshele Powell and Sydney LaPan.
Stories this photo appears in:

Although a small school with limited enrollment, Bolton High School Girls Soccer Team has a deep group of seasoned, Competitive athletes.